Publications & Events
Marianne Rogoff's new 10-minute play "Dancing with J. Alfred Prufrock" will be performed as part of 2019 Fringe of Marin Festival of Short Plays at new venues this Fall. STAY TUNED FOR DETAILS.
Lucid Moments: Books as Viewfinders is a semifinalist for the 2019 Tamaqua Award for a Book of Essays from Hidden River Arts.
"BFFs" is a finalist for the Ernest Hemingway Flash Fiction Prize 2018.
"Consuela Speaks Her Mind" is a finalist in Narrative magazine's Spring 2018 Story Contest.
* Her story "Attention" was one of three Tillie Olsen Award Top 10 winners selected for publication in the July 2018 issue of Tishman Review.
* Honored to be an invited alumni reader for 5-year anniversay celebration of Get Lit Reading Series in Petaluma, July 12, 7pm at Aqus Cafe, Thanks, Dani Burlson and Kara Vernor!
* Pushcart Prize nominated story collection, Love Is Blind in One Eye: 7 Stories, was published by Shebooks, May 2016, in ebook and print.
* 10-minute play "Common Tongues" was among nine shorts selected for staged readings at Mill Valley Public Library's February Shorts Festival! Thanks to Lavinia Spalding, who first published this as a short story in The Best Women's Travel Writing 2011. At Creekside Room Tuesday February 23, 2016 at 7:00 PM Pacific Standard Time
* Pints & Prose, March 17, 2015, 6-9pm, Peri's Fairfax, Guest Reader with the Tuesday Night Writers, followed by Open Mic, strictly 5 minutes, then Live Music.
* LitQuake: LitCrawl at Rebound Books, San Rafael. Saturday October 11, 2014, 10am-11am. Reading travel stories with Laura McAndish King and Lisa Alpine.
* A tribute to Marianne Rogoff's teacher Gina Berriault and review of Berriault's new collection from Counterpoint Press, Three Short Novels, appears Summer 2014 in Mill Valley Literary Review.
* Reading at Get Lit with other women travel writers on Wednesday July 23, 2014, 7pm, Corkscrew Wine Bar, Petaluma, CA.
* An excerpt from long story "Apprehension" was published July 2014 in East Coast Ink issue on Portraiture.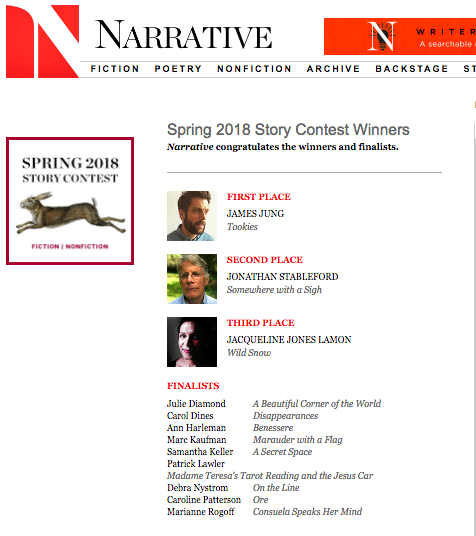 Interviews
LITSEEN Interview / Spring 2017
Featured in The Rumpus "Notable San Francisco" column, 5/10-5/16
BLOG HOP Interview / Summer 2014
Marianne Rogoff's friend Frances Lefkowitz, SheBooks editor, flash fictionista, and author of the stellar memoir To Have Not, tagged her in a "blog hop." In this chain, started by publisher Mark Cunningham, writers answer questions about "character" in their recent or upcoming books. Most of these books are novels so Frances challenged Marianne to address the fact that her new story collection from SheBooks, Love Is Blind in One Eye: 7 Stories, is "a different kind of memoir," both fiction and nonfiction.
THE QUESTIONS
What is the name of your character?
Jewel is the name I call myself in my stories. (In academic writing I call myself Moi.)
Is s/he fictional or a historic person?
Jewel is real; what happens is unreal, even when it really happened.
Love Is Blind in One Eye is a different kind of memoir, told in stories with elements of fiction. Whether a story happened in fact or not, Jewel is someone who veers wildly between wanting stability and peace, and craving adrenalin.
When and where is the story set?
The seven stories move through the stage of life between 25 and 45, when you are trying so hard to become yourself. Jewel moves in time and place from RCA Beach to Maui, Larkspur, San Miguel de Allende, Mill Valley, Lisbon, and Barcelona.
What should we know about Jewel? What is her personal goal?
My first book Silvie's Life describes the beauty, joy, and real risks of new motherhood. Jewel's journeys here take place before and since that life-altering experience. Jewel's goal is to stay strong, stay in motion, more cautious and more fearless.
What is the main conflict? What messes up his/her life?
The main conflicts are revealed in the course of events and threaten to kill Jewel's spirit. These are travel stories, near and far, and Jewel finds life everywhere is messy, tragic, strange, unpredictable, and also orderly, full of music, art, love, and surprises.
When can we expect the book to be published? Can we read more about it?
Love Is Blind in One Eye: 7 Stories was published May 2016 by Shebooks.
Previous Interviews with Marianne Rogoff:
With Lavinia Spalding, Editor, Best Women's Travel Writing: Meet the Contributors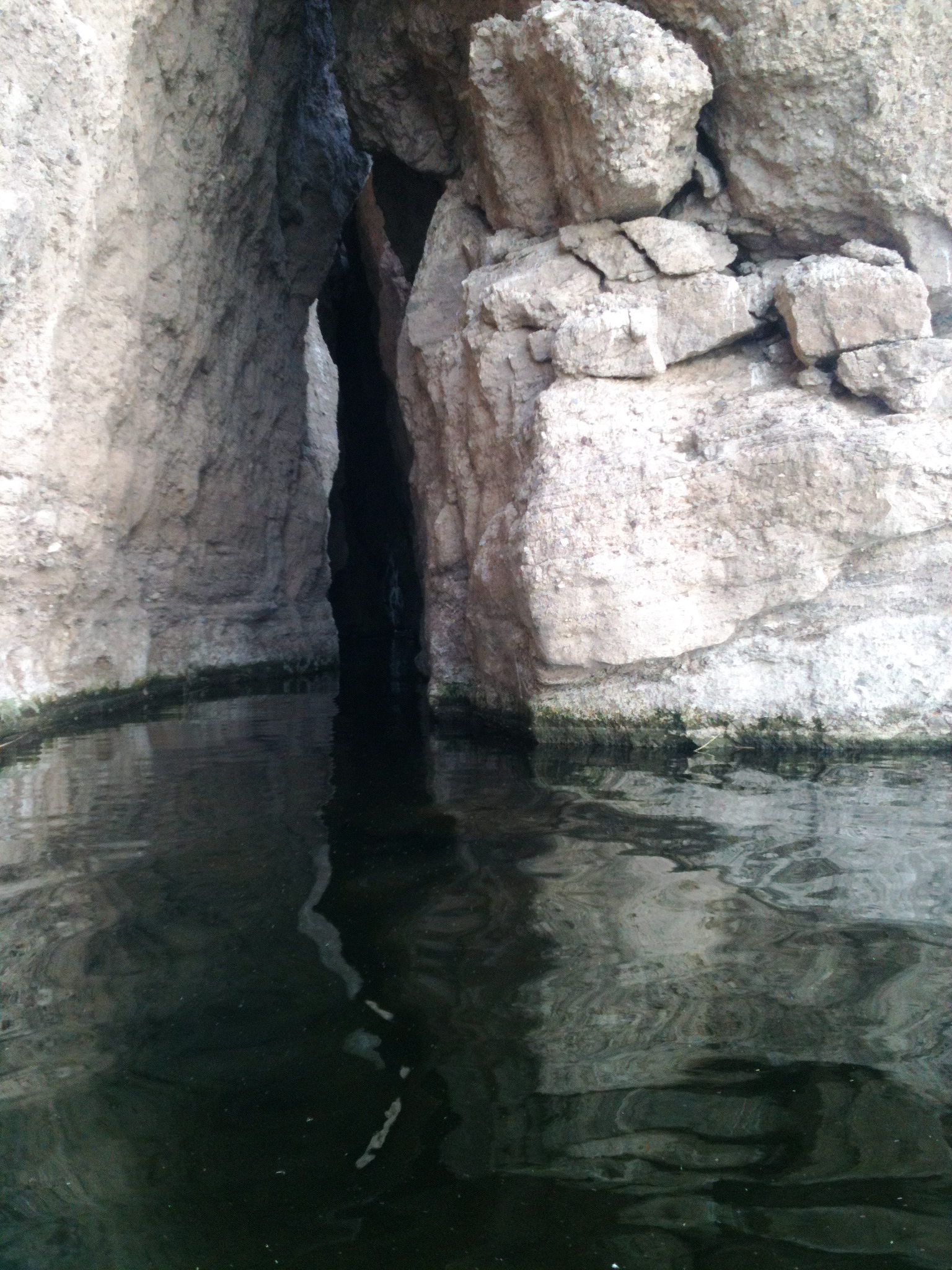 Professional Development & Conference Presentations
CONFERENCE PRESENTATIONS
GUEST SPEAKER/PANELIST
Brutal Aesthetics: Writing on Hard Subjects
How Big Is Your Ballroom? Panel on Publishing, with Terry Lucas and Judy Halebsky
Narrative Medicine: Panel on Outreach, with Courtney Donovan, John Fox, and Dawn Gross
MFA in Creative Writing Program, Dominican University of California (June 2018)
GUEST LECTURER
Fernando Pessoa and His Heteronyms: Possessing Multiple Selves within Us
Two Creative Writing Classes, Facultade de Letras, Universidade Lisboa (May 2018)
GUEST SPEAKER
Silvie's Life: Narrative Medicine and Palliative Care
Il Jornadas de Cuidados Paliativos Pediatricos (May 2018)
GUEST SPEAKER/PANELIST
Writing Dialogue: Talk, with Thomas Burke
Off the Page & On the Air: On Reading in Public
MFA in Creative Writing Program, Dominican University of California (January 2018)
GUEST SPEAKER/PANELIST
Organizing Principles: Holding the Story Together
Approaches to Narrative/Poetic Medicine
Writing about Real People: Truth & Ethics
MFA in Creative Writing Program, Dominican University of California (June 2017)
SEMINAR LEADER
Writing Silvie's Life: How It Happened and What It Has Meant
Narrative Medicine Course, Universidad Catolico, Porto, and University of Lisbon, Portugal (June 2017)
PANELIST
Teaching Big History Through the Lens of Big Literature
International Big History Association Conference, Dominican University of California (August 2014)
WORKSHOP PRESENTER
Found Text Exercises: Locating Our Stance in Response to the World As We Find It
Young Rhetoricians' Conference, Monterey, CA (June 2013)
LUNCEHON SPEAKER
The "Self-Forgetful" First-Person Point of View
Young Rhetoricians' Conference, Monterey, CA (June 2012)
WORKSHOP PRESENTER
Griefwriting
Healthcare, Ethics, Technologies, Politics in Neonatology, Georgetown Univ, Washington, DC (Nov 2010)
Compassionate Friends National Conference, Portland, OR (July 2009)
CONCURRENT SPEAKER [with Dr Anita Catlin]
Saying No to Treatment
National Perinatal Bereavement Conference, Chicago (Oct 2006)
GUEST PRESENTER
On Estar Grávida é Estar de Esperanças [Silvie's Life, in translation]
Il Seminário de Neonatologia, Viana do Costelo, Portugal (May 2006)
Instituto Superior de Psicologia Aplicada, Lisboa, Portugal (May 2006)
Instituto de Bioética da Universidade Católica, Porto, Portugal (May 2006)
WORKSHOP PRESENTER
Palliative Care: Preparing for the Transition
Humanity, Technology & Perinatology: Good Ethics Based on Good Information, San Diego (Oct, 2004)
PROFESSIONAL DEVELOPMENT
Inner Ways of Knowing: Intuition, Insight, Inspiration, Zermatt, Switzerland (June 2016)
ISAP Zurich: Jungian Odyssey (Supported in part by CCA Curriculum Development Grant)
DOMINICAN UNIVERSITY OF CALIFORNIA
Big History Summer Institute: Speaker "Big History Through the Lens of Big Literature" (June 2017)
International Big History Association Conference (August 2014)
Big History Summer Institute: Big Bang to the Present (June 2013)
PACIFICA GRADUATE INSTITUTE PUBLIC PROGRAMS
Imagination and Medicine III: Healing in an Age of Neuroscience (Oct 2011)
Creating Healing Environments with Stephen Aizenstat, Robert Bosnak, Michael Kearney, Jon La Puma, Lawrence Spann, Elizabeth Nelson, Marion Woodman
Imagination and Medicine II: Healing in an Age of Neuroscience (Jan 2010)
The Body in Depth Psychology with Stephen Aizenstat, Robert Bosnak, Ed Casey, Michael Kearney, Alan Kilpatrick, Richard Kradin, Ginette Paris, Robert Romanyshyn
Old and Young: Senex and Puer (April 2010) with James Hillman
ASSISI INSTITUTE FOR STUDY OF ARCHETYPAL PATTERN ANALYSIS
Psyche, Archetypes, and Eternal Patterns (May 2009)
with Dennis Patrick Slattery, Michael Conforti, and Richard Tarnas
COMMUNITY SERVICE
California Writers Club–Marin: Afternoon Workshop
Writing Travel Stories (Feb 2012)
California Writers Club–Berkeley: One-Day Workshops
Sense of Place (Nov 2010)
Writing Travel Stories (April 2010)
Art of the Noun (Nov 2009)
Strategies for Learning, Oakland
Writing Specialist: Berkeley Montessori School Journalism Group (Fall 2008)
Marin Brain Injury Network
Editor: Poetry by center participants (Spring 2005)
Writing for Your Health
Leader: Group for cancer patients writing their life stories (2002–2003)
Marin Women's Hall of Fame
Facilitated biography writing project with nonfiction class at Redwood High School (Fall 2003)
Wrote biographies of Isabel Allende, Beth Ashley, Rosie Casals, Sister Samuel Conlan (1990s)
Kent Middle School
Facilitator: Journalism Club for students to write and produce school newspaper (1999–2003)